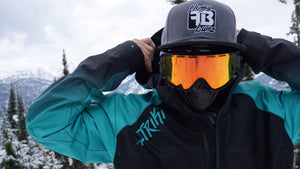 STRIKT GEAR 2018 SEASON
Strikt Gear has been an awesome brand to rep for the Flossy Bumz during the 2018 season.
Having Dan, the companies owner as a friend and fellow rider we were proud to rock the Canadian brand.
This gear holds up super well in the extreme weather we encounter. We all know stayin dry is a priority for us up in the hills so we take this shit serious when picking out our gear!
Thanks to Dan and his team.
Cheers to a great season!
 Cody Kaliszuk
---